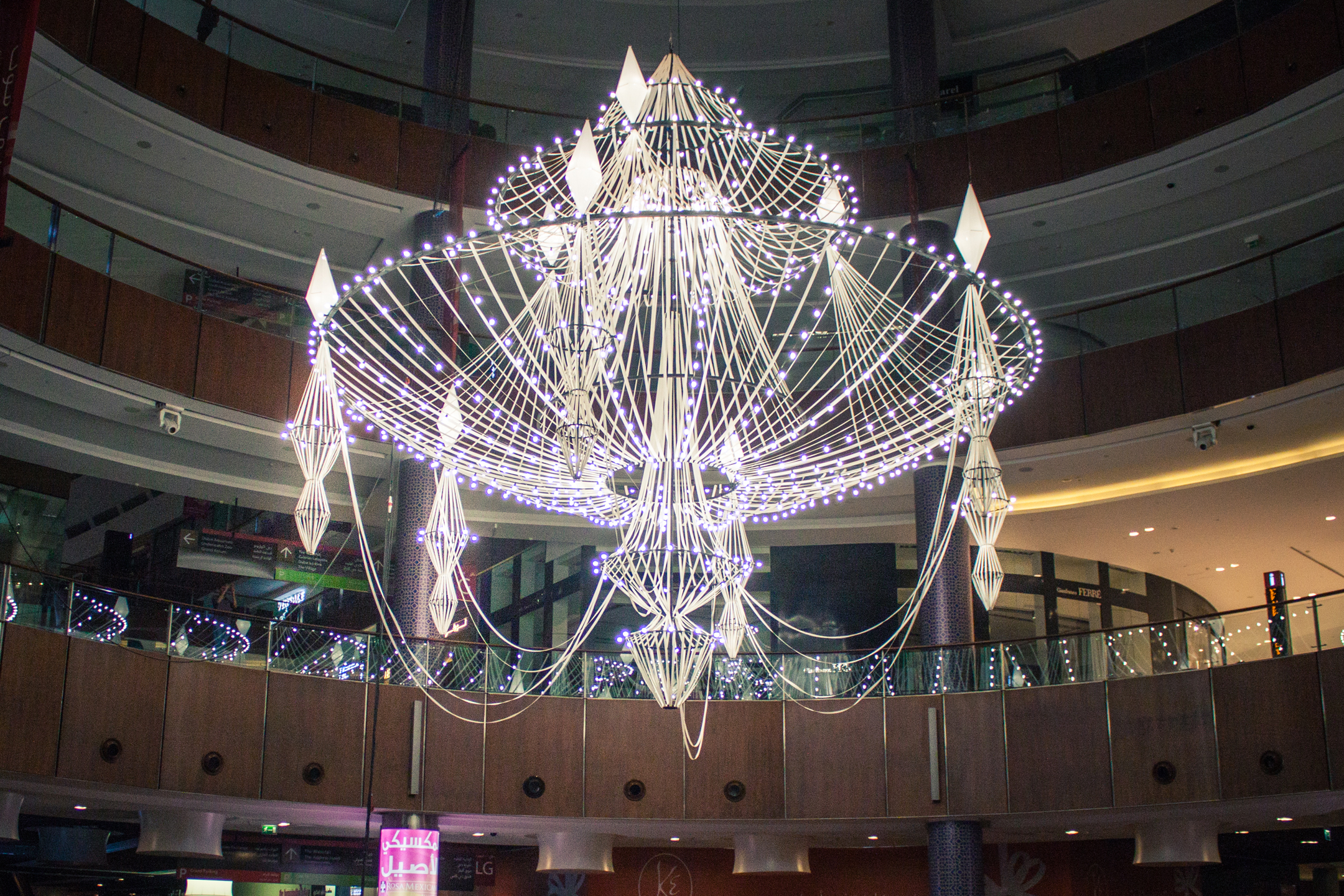 Dimensions : Diamètre 10m / Hauteur 10m
Matériau : Acier peint epoxy noir, Bandelettes Tissu
XXLustre is a monumental chandelier designed for indoor and outdoor use. It is designed by the accumulation of white bands with carefully elaborated curves. The imposing object appears as delicate and comes dressed with a colored lighting on its surface offering several light scenarios.
As details of the ornament, hundreds of LED bulbs punctuate its curves and shapes.
The XXLustre was created for the first Light Festival in Downtown Dubai, in partnership with ONLY Lyon, for the Emaar Group.
https://player.vimeo.com/video/89937544?=f3fbe269d7&title=0&byline=0&portrait=0