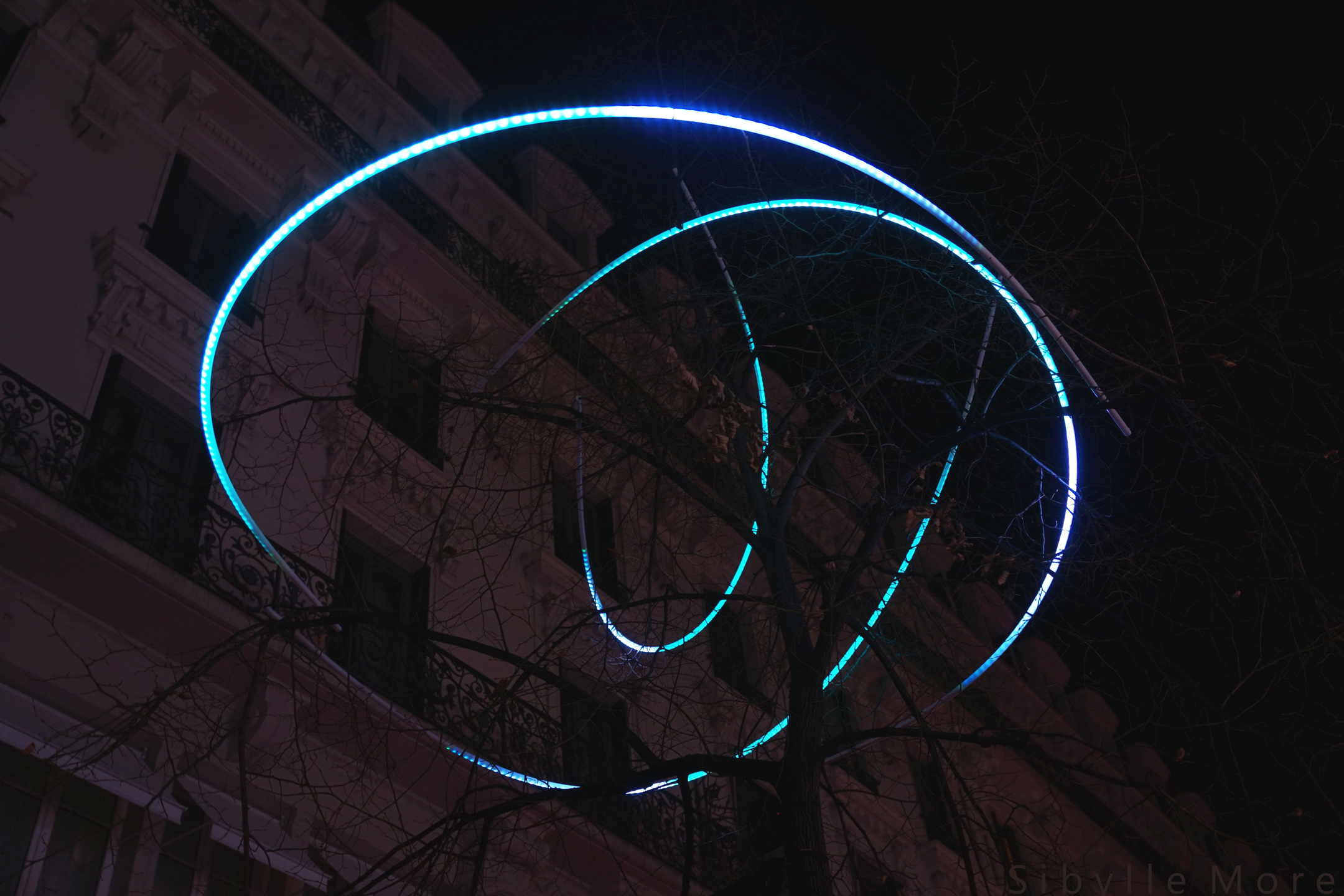 Tube length : 5,4m / tube diameter : 25mm
Material : PC tube
Wisp is an immersive installation that shows the energy circulating in a living being. The moving auras that fly around the trees are luminous curves that create a magical ballet, sublimating the branches and foliage of the trees.
In this way, Wisp celebrates the magic of life, of nature: that which remains and surrounds us.
https://vimeo.com/723277430?share=copy