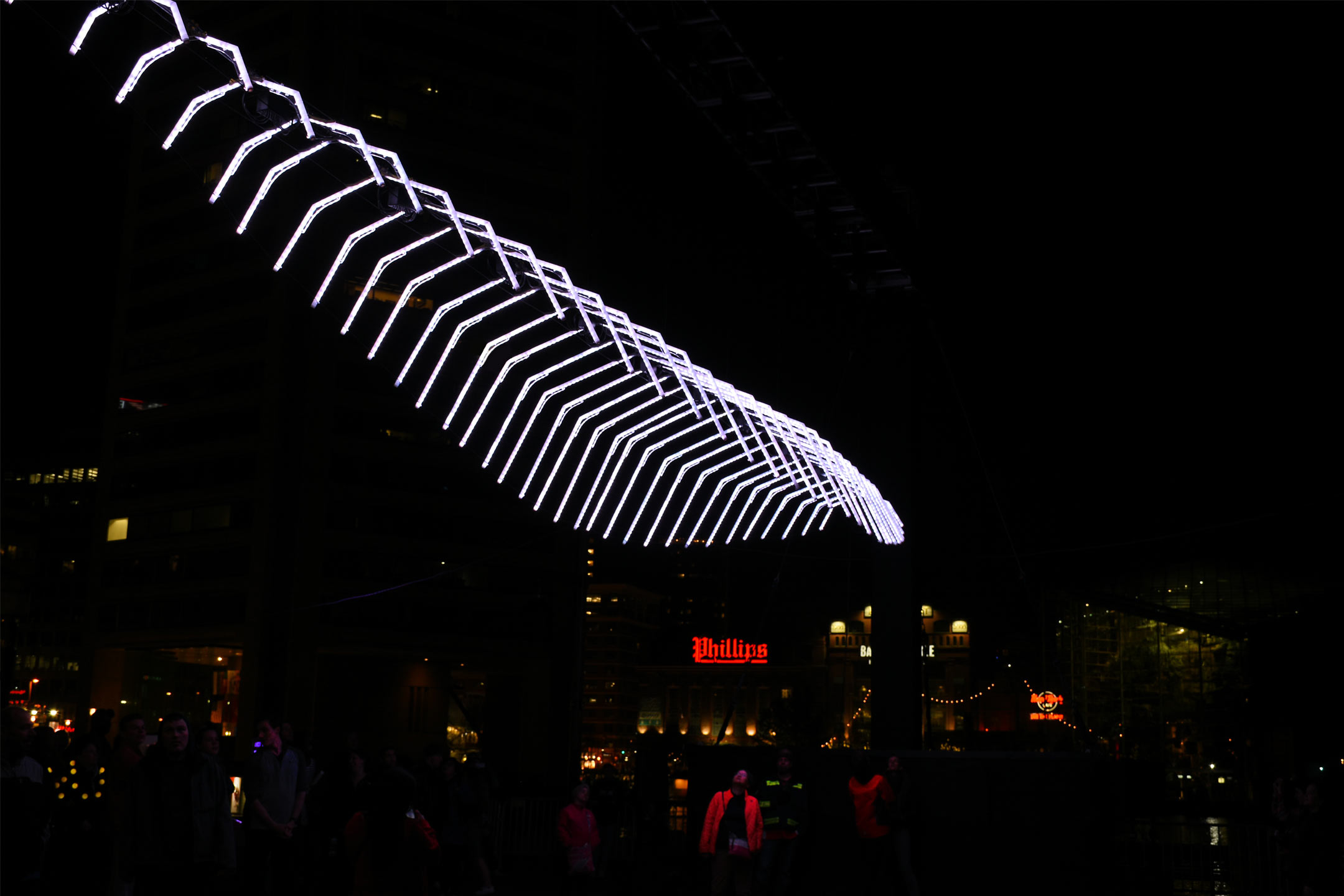 Whale length : 15m / Whale width : 2,5m
Squeleton material : PC tube / hanged on scenic truss with controlled winches
Whale Ghost is an 18 meter long kinetic sculpture that moves above the audience: the light dots evaporate and then coalesce to form the gigantic silhouette of a sea creature. Through movement, Whale Ghost brings to life what could be considered the fossil of a mammal in a natural history museum. In so doing, the installation invites reflection: what impact does man have on his environment? How does our civilisation affect the species around us? A sound creation reinforces the mystery and ask a question : perhaps is this the spirit dance of the last whale?
https://player.vimeo.com/video/267578531?=f3fbe269d7&title=0&byline=0&portrait=0