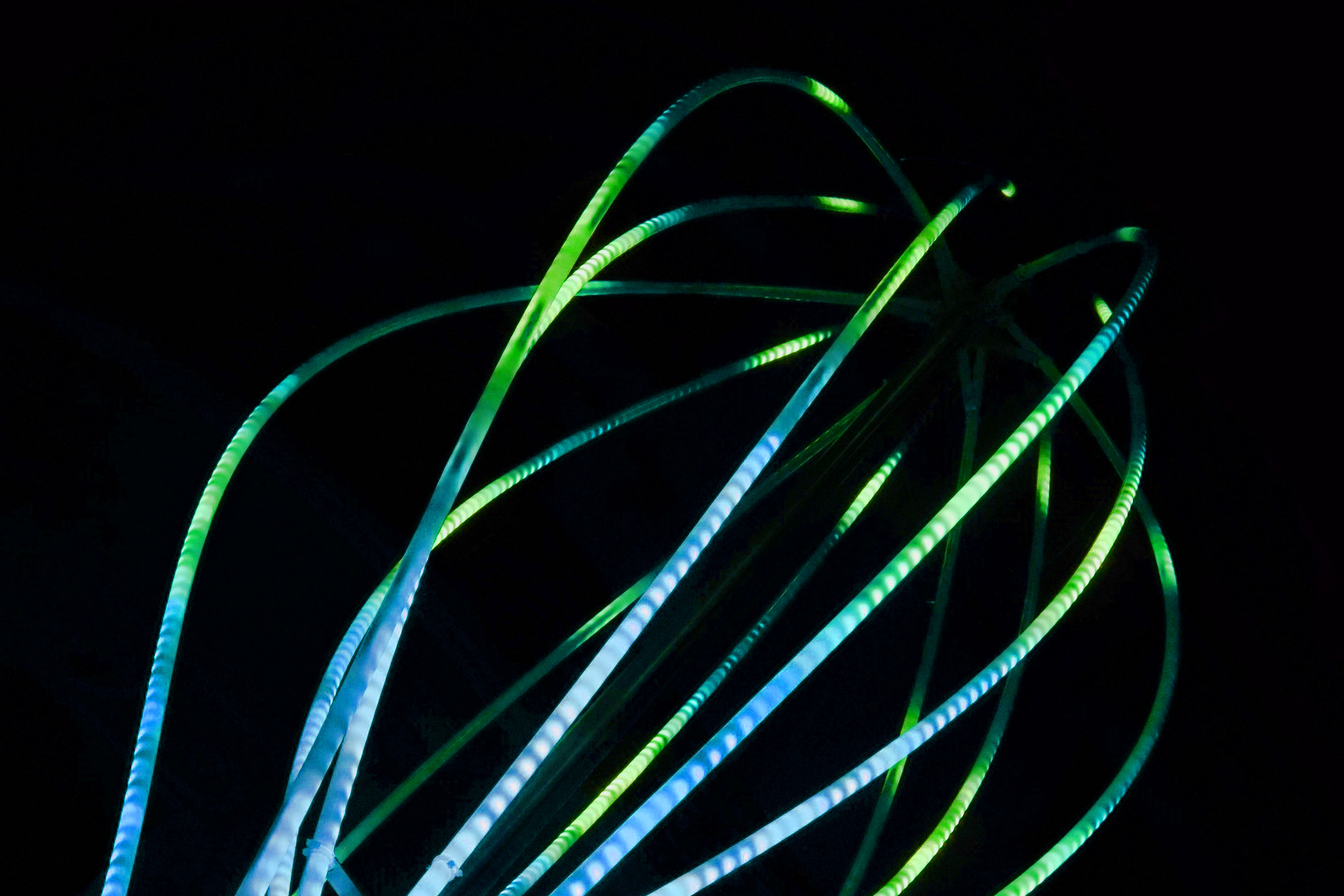 Dimensions : Hauteur 6m / Diamètre 1,4m
Matériaux : Acier peint epoxy noir, Inox, tubes de PP
Totem Wisp illustrates the often invisible energies that surround us, even in the most urbanized spaces. The animations of light are orchestrated in a poetic ballet. The lines that compose the Totem will appear and disappear in the night with the lights passing through its structure.