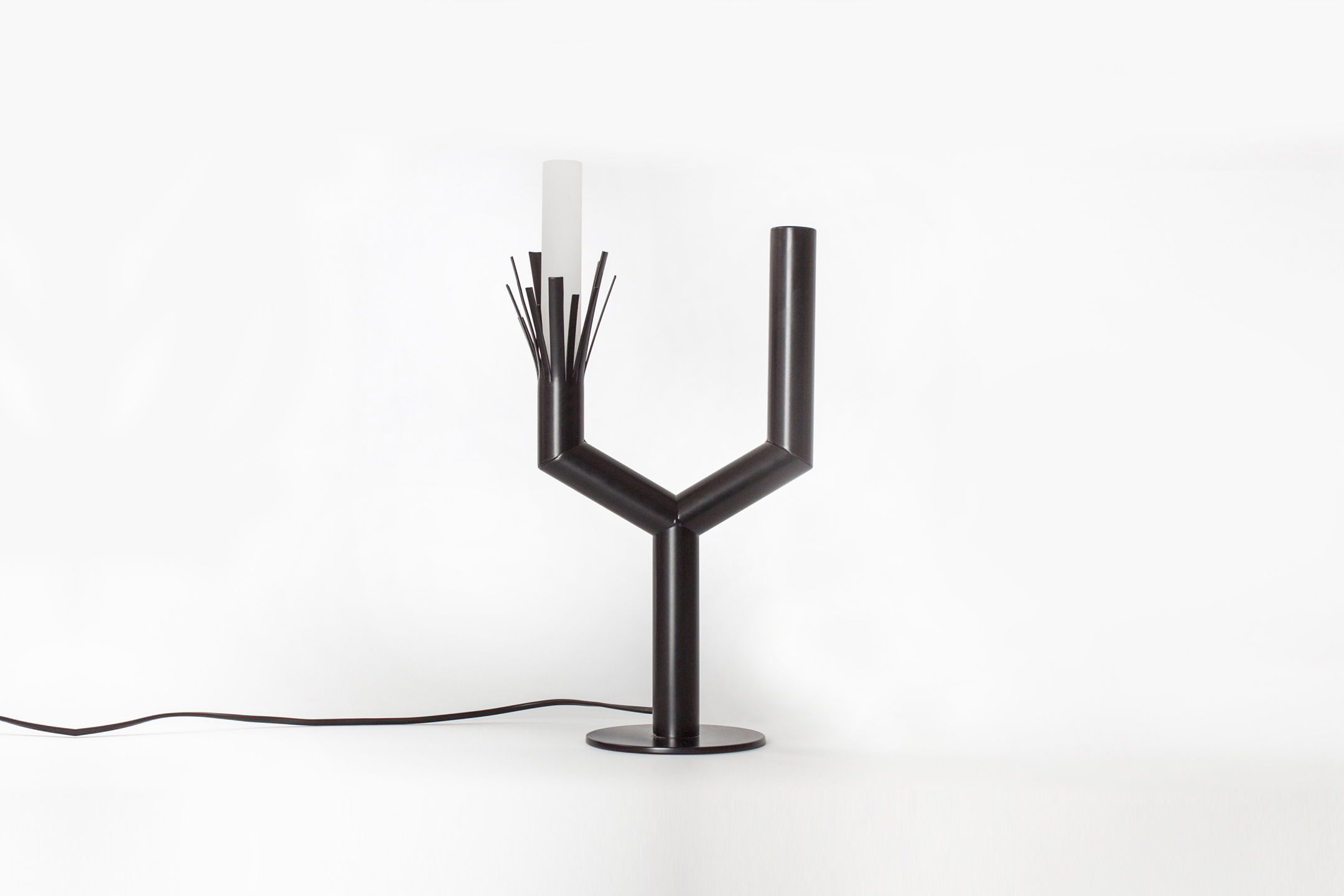 Dimensions : Hauteur env. 35cm / Largeur et Longueur env. 20cm
Matériaux : Acier peint epoxy noir, Diffusant PMMA
The MU table lamps illustrate a rebirth, a transformation, a slough.
As if the true nature of the object was made of light in the inside and that it sought to free itself from its formal black straitjacket.
Gathered as a "tribe" around the same grammar of form, each luminaire nevertheless has its own identity.