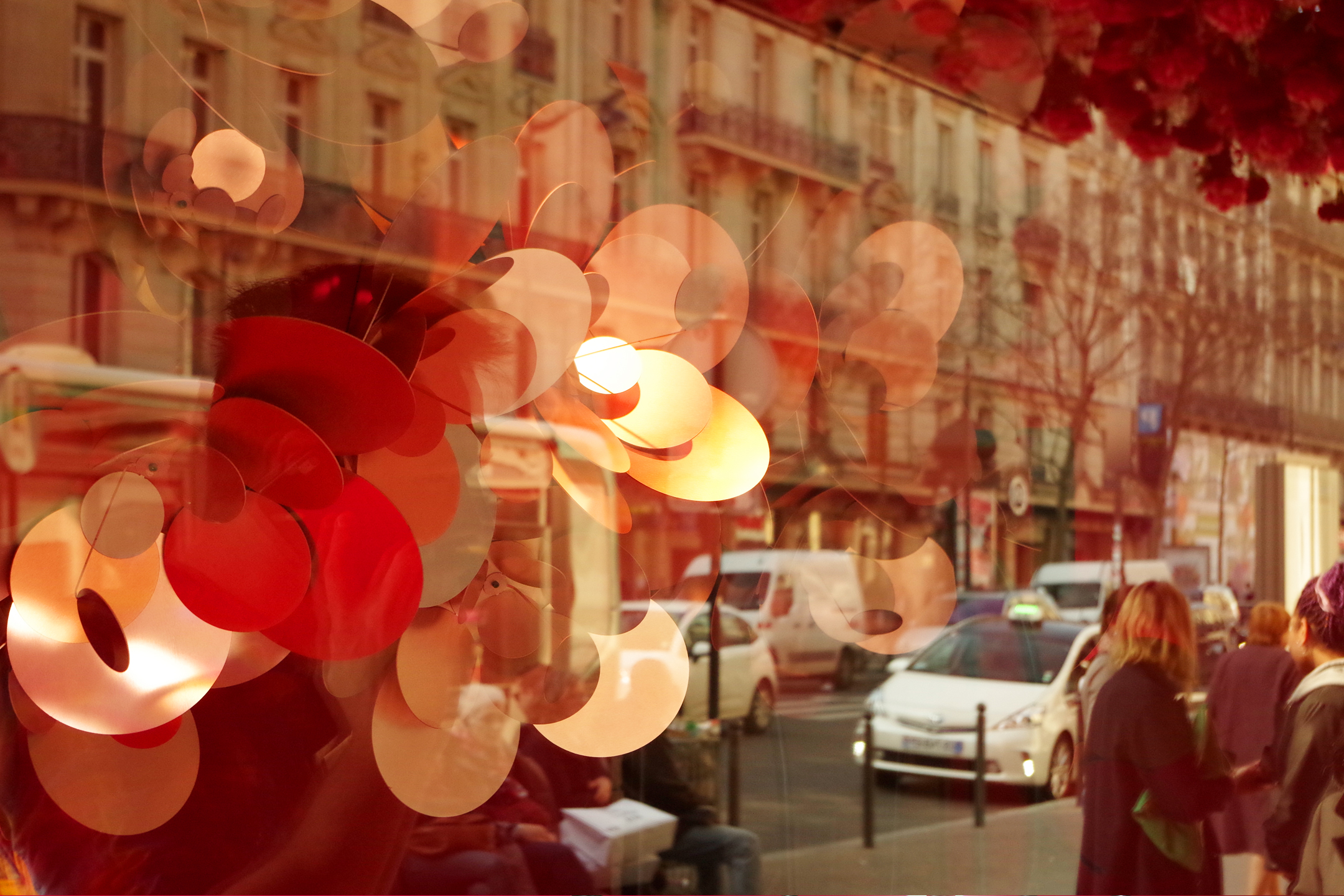 Matériaux : Aluminium anodisé coloré
For its 150th anniversary, Le Printemps Hausmann asked PITAYA to create a double scenography. First the « Magnolia » , a large floral sculpture catches the indirect light, with its anodized flowers, the shape of the object is like a crossing between a mangrove plant and a magnolia.
The other objects are five « Dandelyon » lamps that play with our eye: luminous dandelions appear on the filters when we look at the light source.