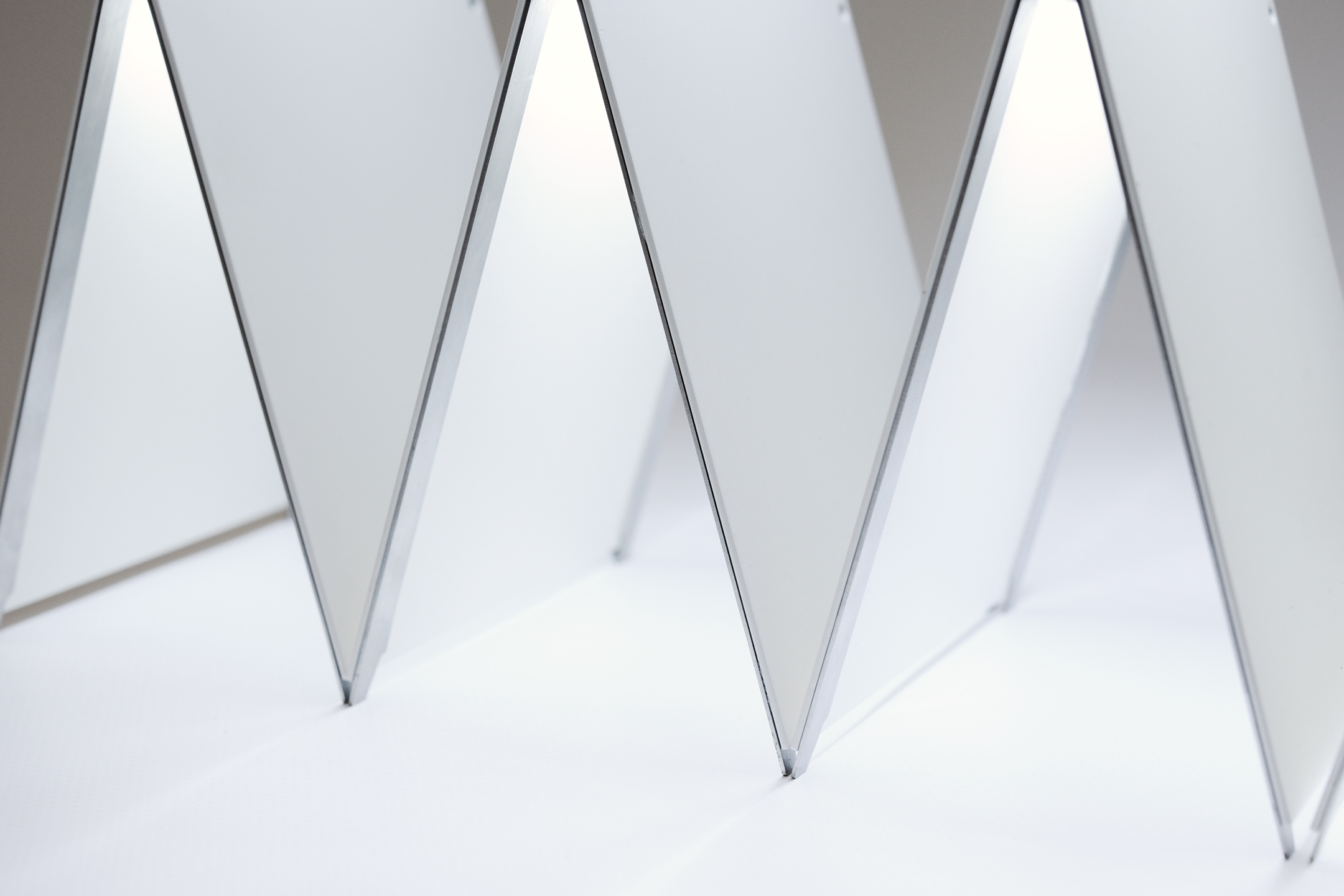 Dimensions : Hauteur 50 cm / Largeur 35cm
Matériaux : aluminium peint epoxy blanc
Ambiance lamp and artistic sculpture, Lchato is composed of stackable elements that light up when one part of it touches another.
Only the base element is powered. You need to construct the card castle by adding or removing elements yourself if you want to modulate and adjust the intensity of the light. Its shape and low tech way of interactivity recall the simple joys of children's games.