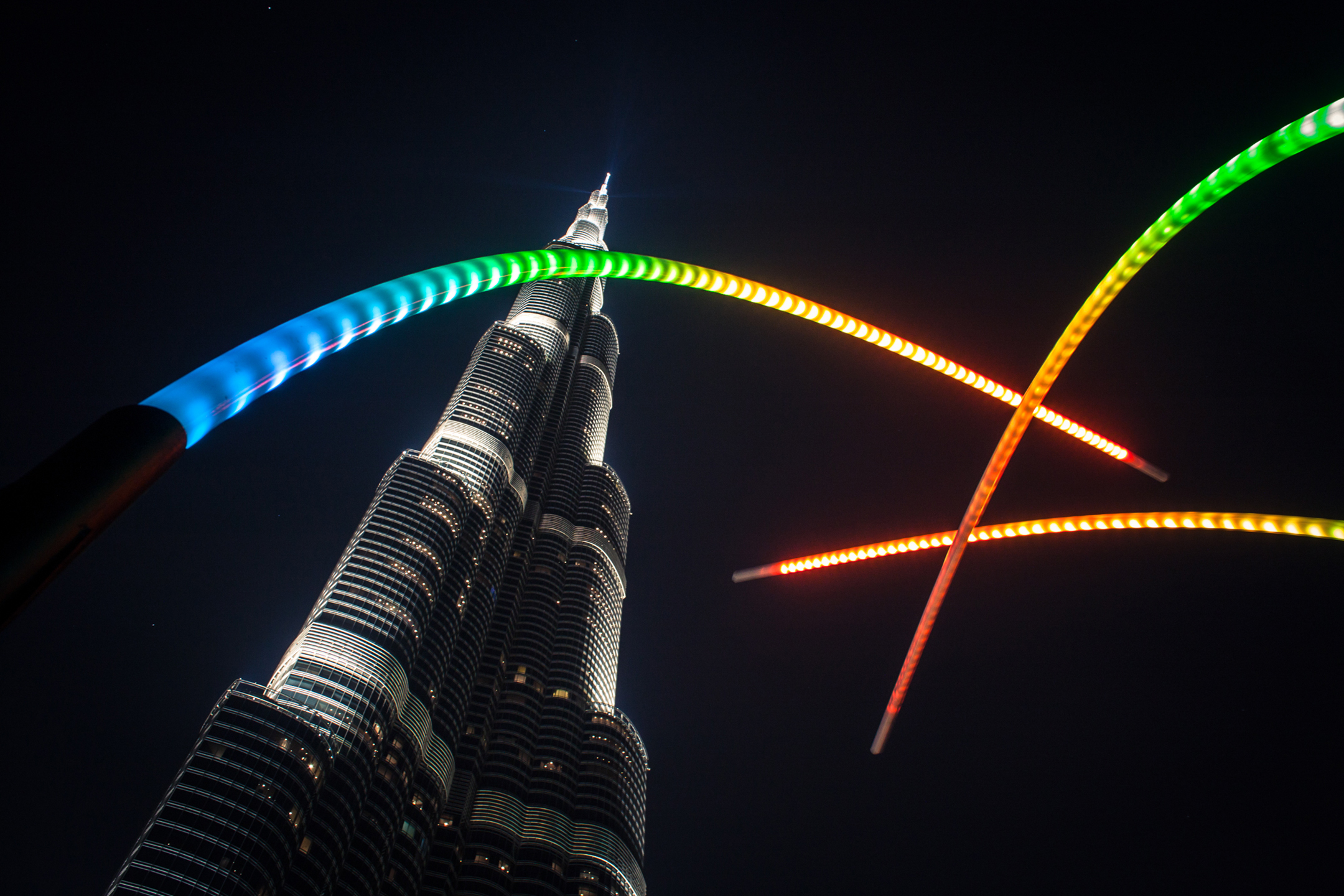 Hauteur : 8m
Matériaux : Tubes de PP
Huge Reeds are high multicolored reeds animated by a sap of light that pulses along their structure. They have been installed in several configurations.
Is first iconic installation was in the park at the foot of the Burj Khalifa Tower in Dubai. The light animation and the arrangement of the reeds on the ground are entirely modular.
Huge Reeds was created for the first Light Festival in Downtown Dubai, in partnership with ONLY Lyon, for the Emaar Group.
https://player.vimeo.com/video/89998908?=f3fbe269d7&title=0&byline=0&portrait=0