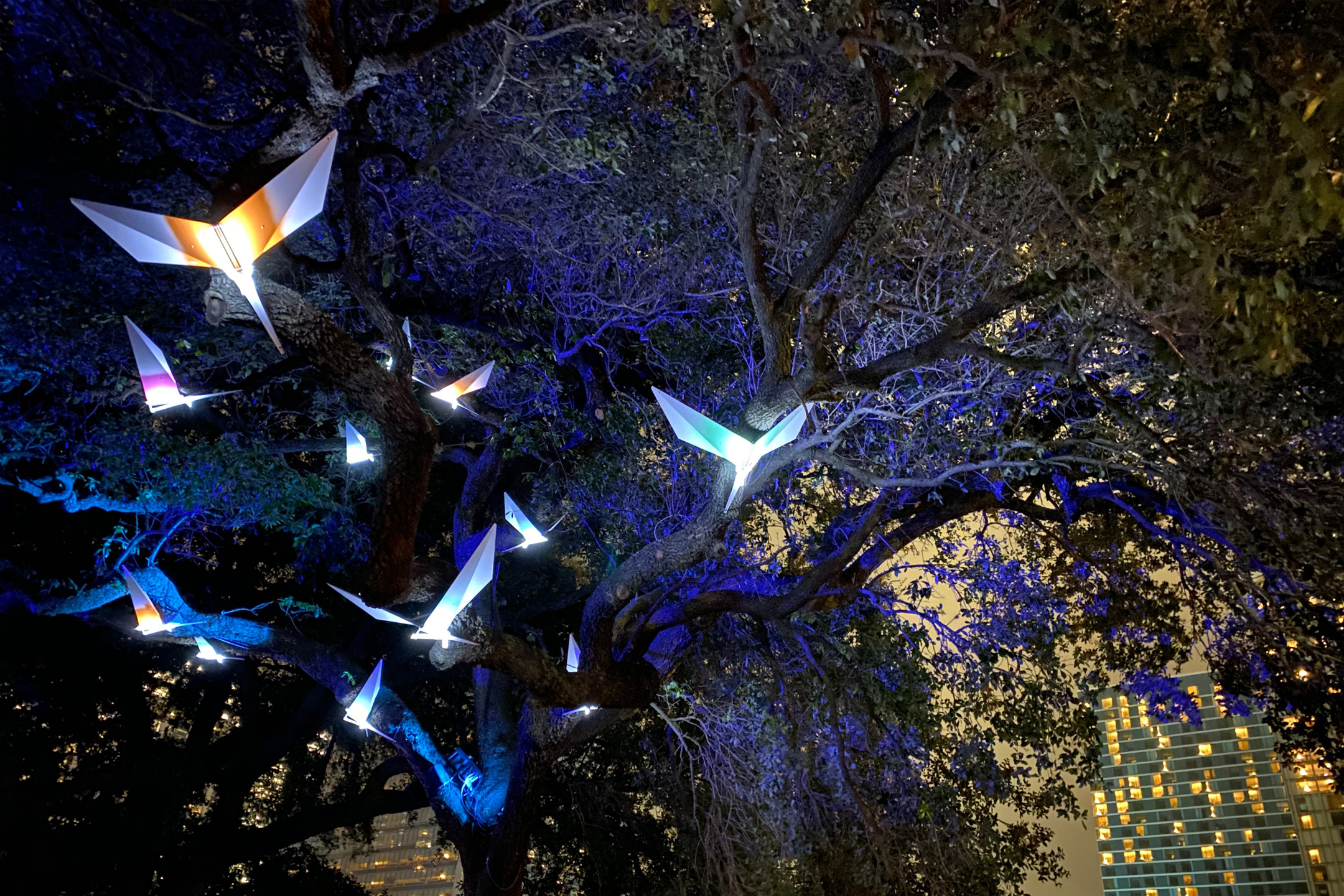 wingspan : 90cm
Material : White powder coated Aluminum with a splash of color
For this installation in Houston, several hundred luminous birds were installed under the canopy of the large oak trees in the downtown park.
The installation was carried out in collaboration with Lina Dib, creator of the sound piece "Here & now", which was broadcast along the stroll.
An animated, colorful variation on the l'ENVOL installation.