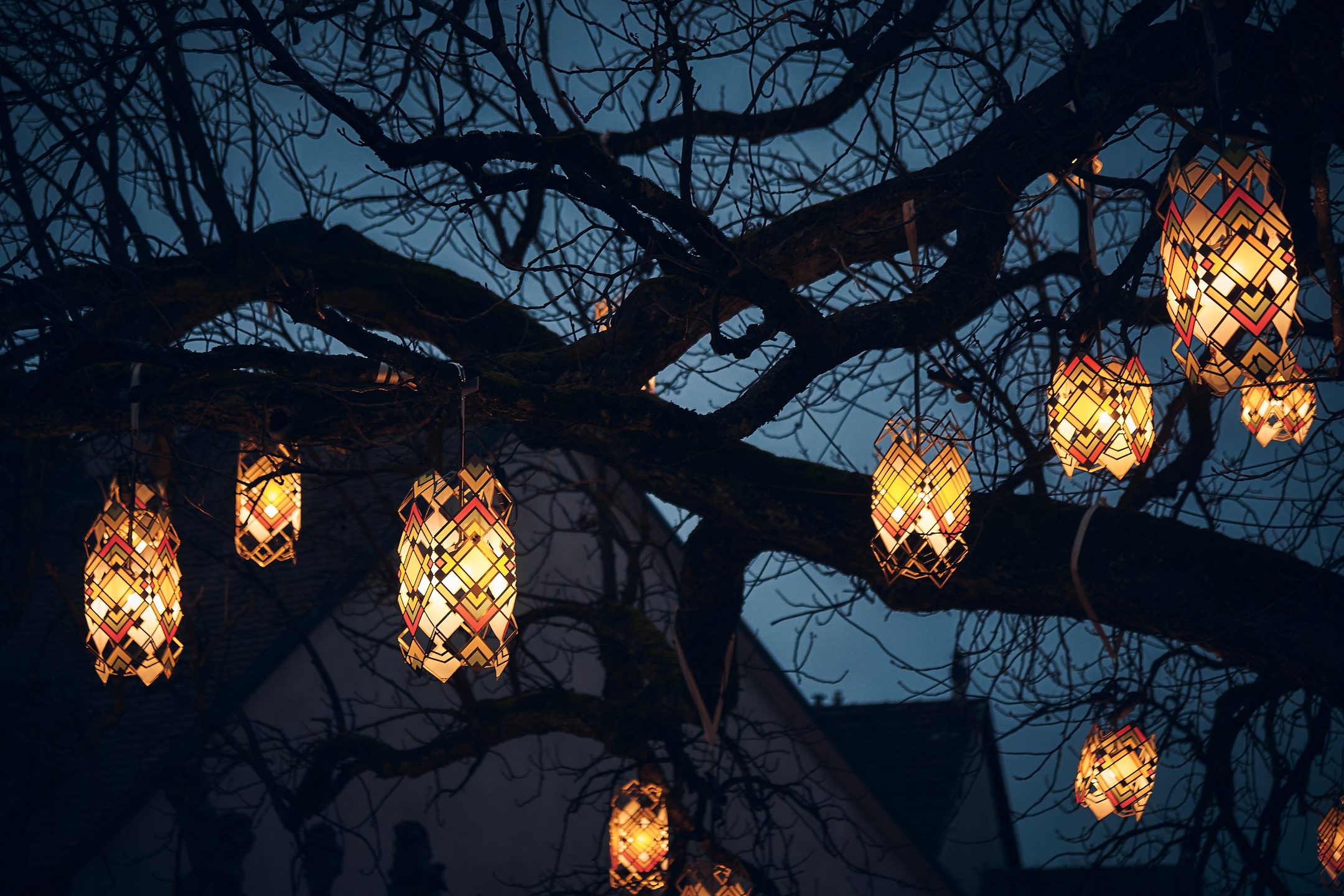 Dimensions : 25cm x 25cm x 65cm
Materials : Golden Brass Sheet, PC Sheet
These suspended luminaires are inspired by stained glass and cloisonné enamel, in a reinterpretation of Art Deco motifs. Installed in trees, the lanterns seem to fly and then blossom beneath the canopy.
When installed in alleyways, they reveal geometric wall projections with intricate patterns.