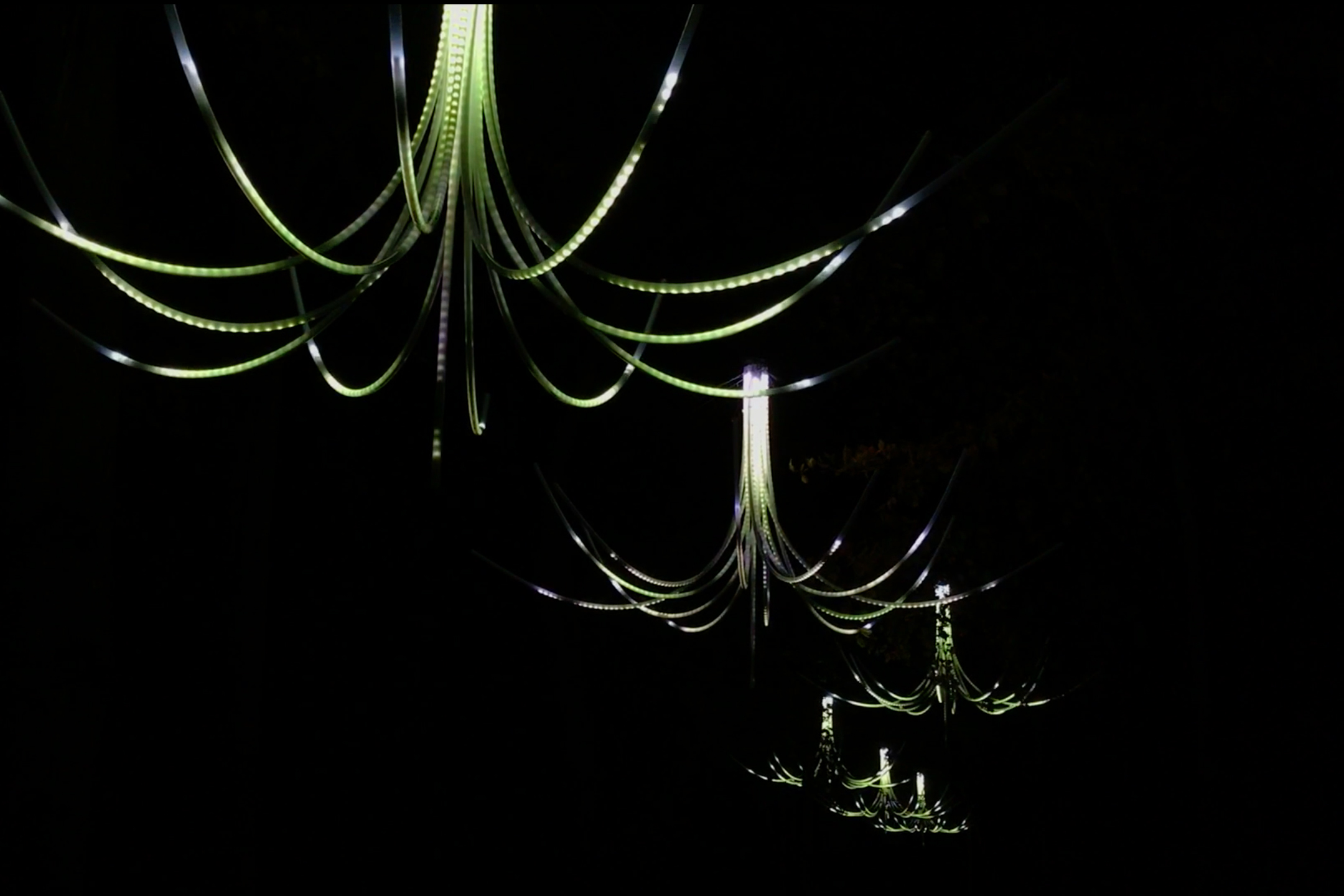 Diameter : 3,7m / Height : 2m
Material : PC tubes and stainless steel
Flynns are strange luminous objects that moves above the audience in the wind. Coming and going in changing colors, the luminous objects evoke mysterious bioluminescent creatures and improbable extraterrestrial flora. The visitor becomes an explorer and witnesses a new form of life.
https://player.vimeo.com/video/386908690?h=f3fbe269d7&title=0&byline=0&portrait=0