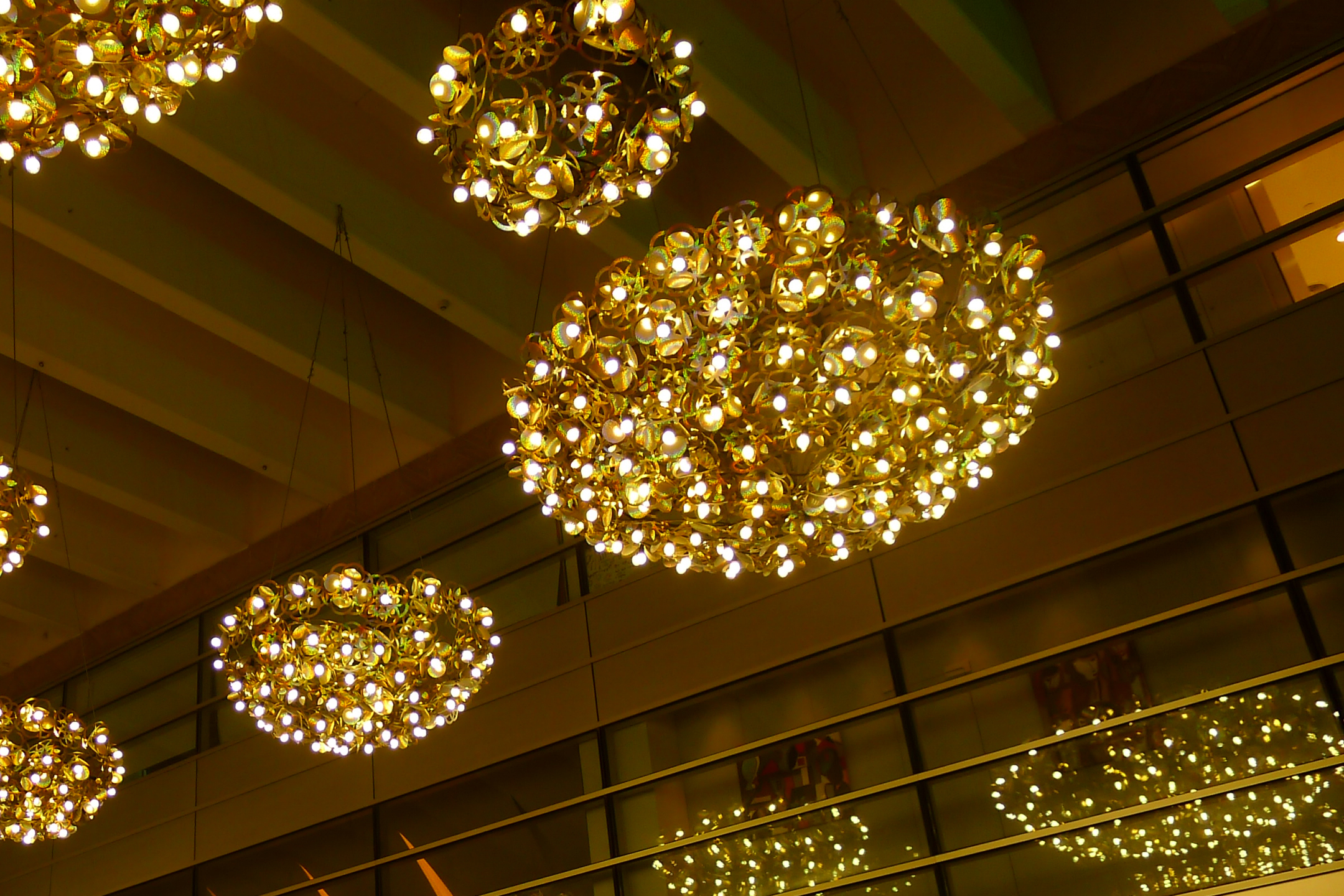 3 tailles : Diamètre 3m / Diamètre 2m / Diamètre 1m
Matériaux : Acier et Aluminium peint epoxy et Feuille PP holographique
These exaggeratedly proportioned chandeliers fit into the urban space like suspended hanging domes. The flowers, with their holographic facets, break up the light into a rainbow palette that sparkles day and night. The multiple LED bulbs give the floral decorations a golden look like a baroque texture.