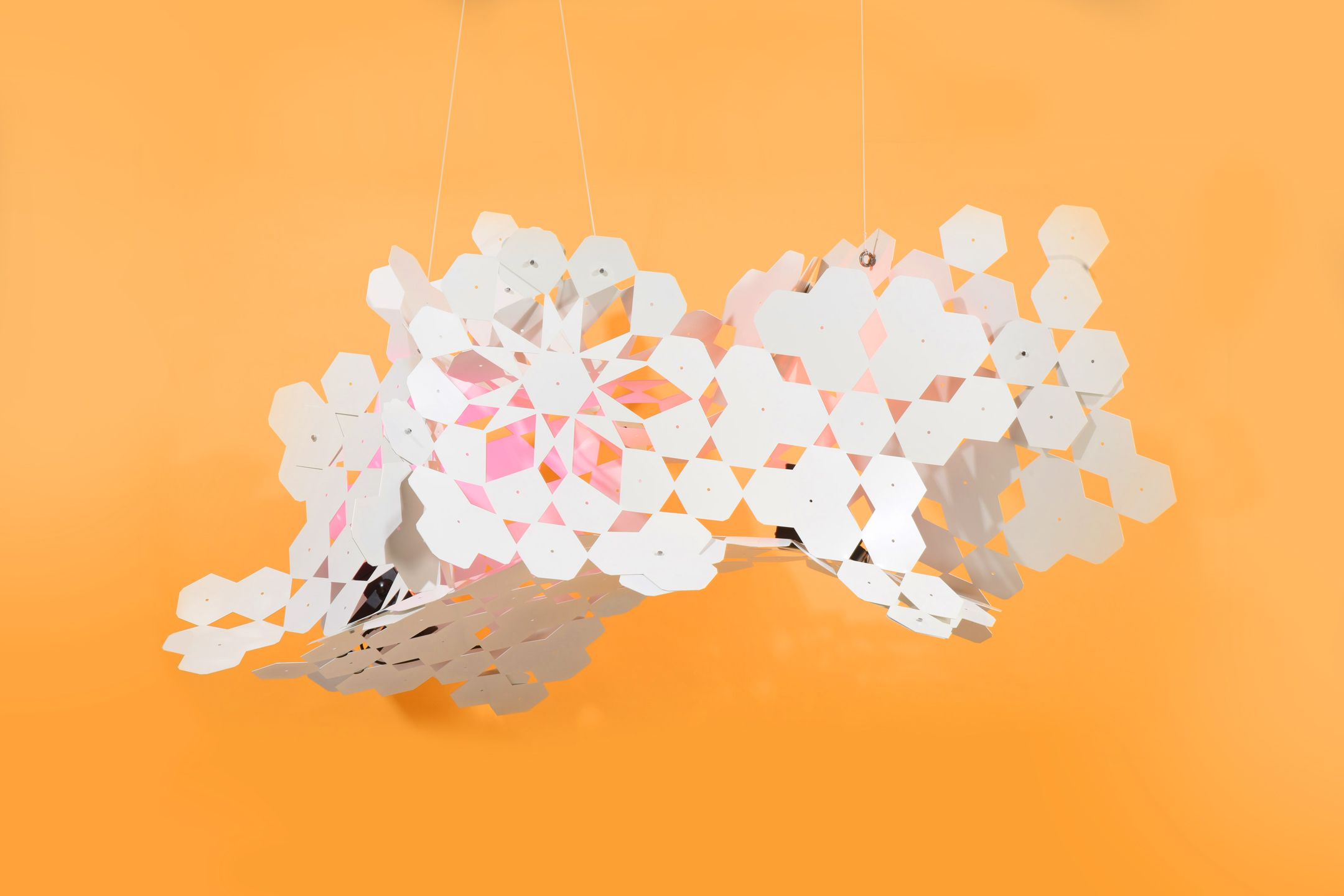 2 tailles : 1,4m x 80cm x 80cm / 2,8m x 1,2m x 1,2m
Matériaux : Aluminium PEint epoxy blanc / Aluminium anodisé couleur
Each luminaire is a meticulous assembly of several sheets of metal to create a three-dimensional volume.
The sheets are perforated in patterns, like a delicate lace that plays with the interior light in subtle backlighting.
The colors of the anodized surfaces blend subtly with those of the light sources to create a succession of evolving gradations.