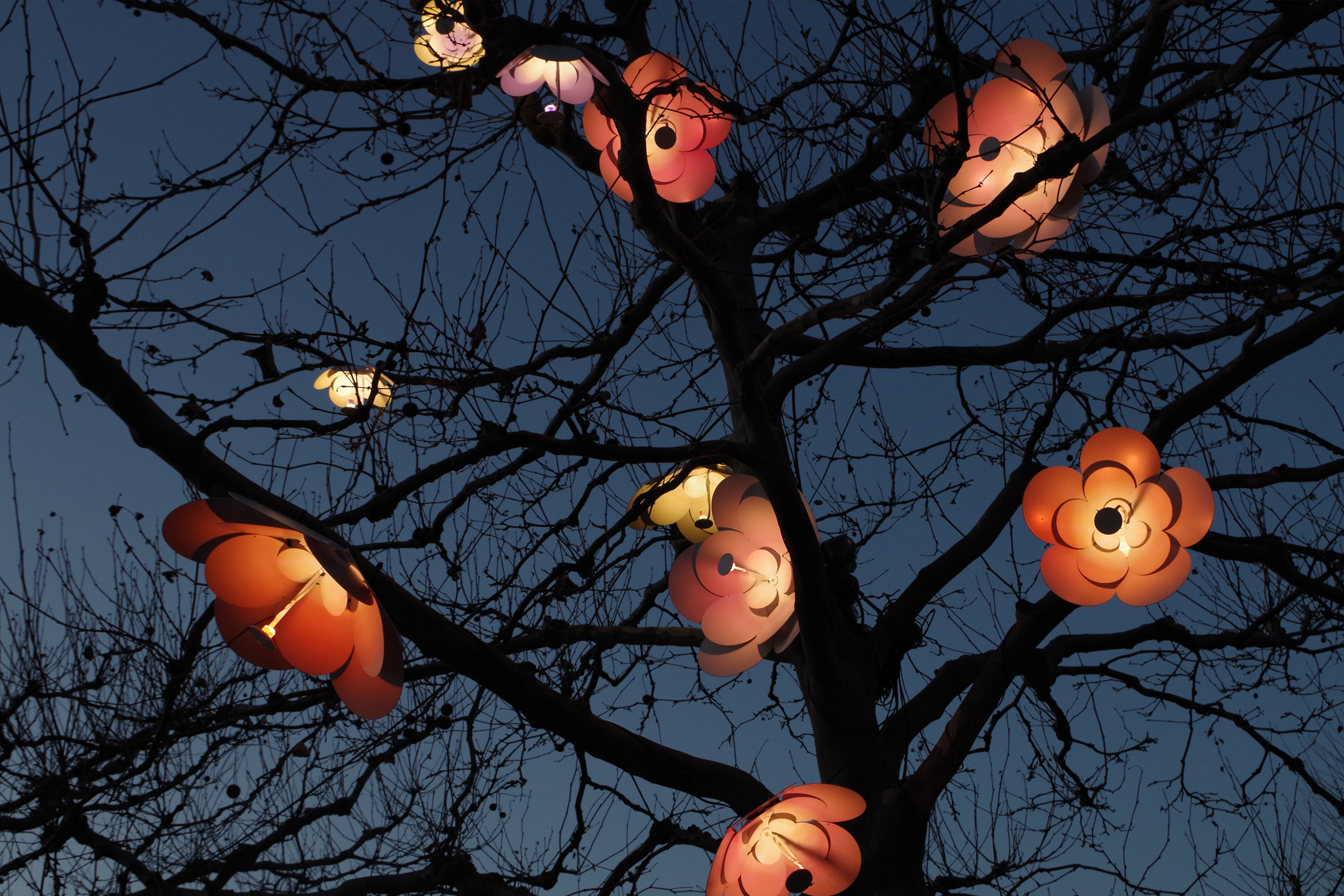 3 sizes : 70cm / 50cm / 35cm
Material : White powder coated Aluminium
Blossom is an invitation to contemplate, with more than hundreds of white flowers nestling in the trees. During the day, they are discreet and delicate in the landscape.
At nightfall, there white surface become magical with the play of the light color gradients on the petals. The visitor is then led to rediscover his environment in a new light.
https://player.vimeo.com/video/386909013?=f3fbe269d7&title=0&byline=0&portrait=0