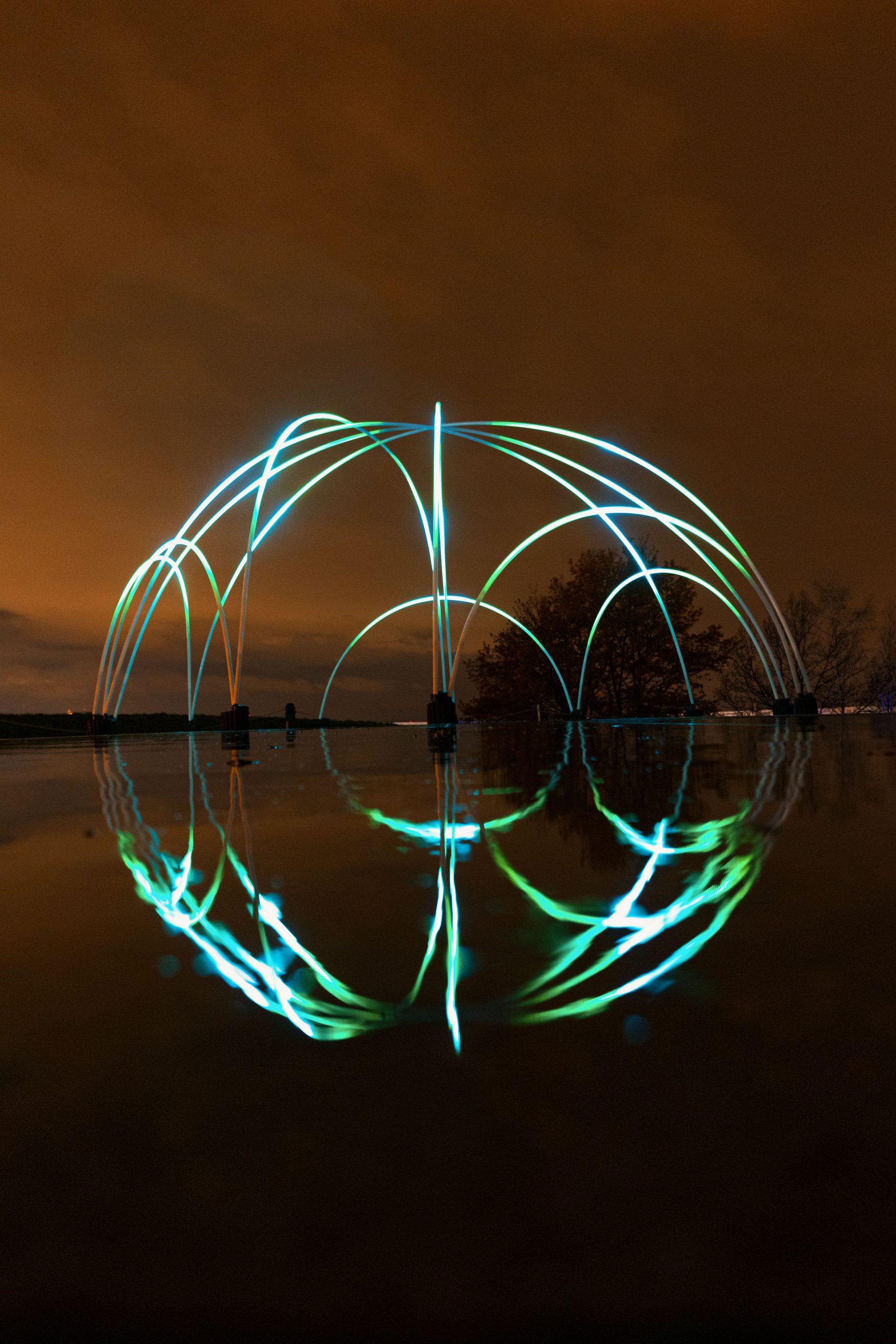 total length : 40m
Dome : diameter 12m / height 6m
Material : PC tube and painted steel
This long installation is made up of 20 arches that lead the spectator to walk through a structure to observe it and lead him into a 10m dome of changing animated lights. Streams of light pass through all the arches like shooting stars across the sky.
When standing under the dome under flux of the lights, the visitor immerse himself in an ever changing atmosphere.